Pick up a titanic 4TB Crucial P3 Plus PCIe 4.0 SSD for $225
It delivers 92% of the loading speed of the SN850x at 59% of the cost.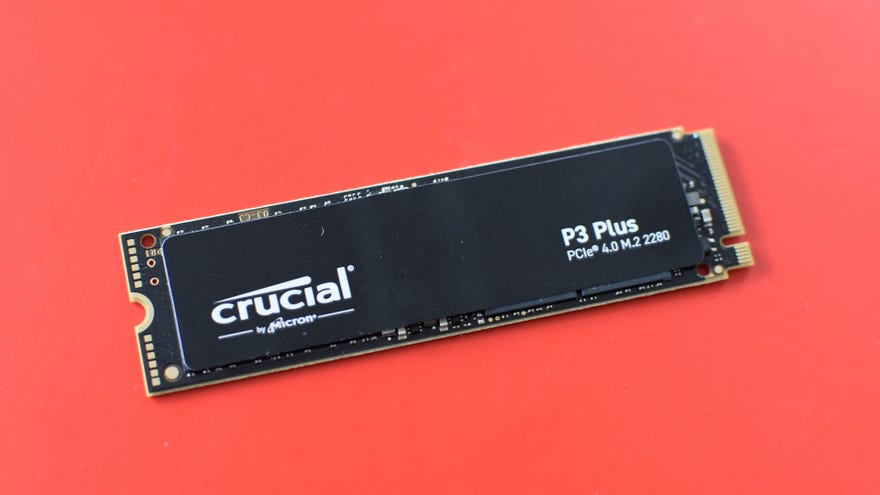 Want a big-ol' SSD for your games, media and what-not? The Crucial P3 Plus is currently reduced at Best Buy, where the massive 4TB size is down to $225. That's nearly $40 off its previous price and a great value for a drive of this spec.
For the record, the P3 Plus is a PCIe 4.0 SSD, with up to 5000MB/s reads and 4200MB/s writes. It uses QLC flash in a DRAM-less design, but with HMB technology - so it uses your computer's RAM as its cache. That allows it to provide surprisingly excellent performance, although we'd still recommend a higher-end TLC drive with a DRAM cache for the most intensive workloads, like 4K video production. For gaming and regular use though, this is a great choice!
The Crucial P3 Plus is a great drive when it comes to value for money, so it's perhaps no surprise that James has listed it as the best cheap PCIe 4.0 SSD in our best gaming SSDs roundup.
That coverage means we also have real-world game load time testing results, with the P3 Plus loading Shadow of the Tomb Raider in 7.3 seconds, versus 10.4 seconds for the similarly priced WD Black SN750 SE. Even our top pick overall, the WD SN850x, loaded the game in 6.7 seconds, making the P3 Plus around 92% of the SN850x's speed at 59% of the cost, given that the SN850x costs $380 for the same 4TB size. That's pretty tremendous, even if it based on only one metric.
In any case, this is a solid opportunity to pick up the largest P3 Plus for a great price - so do consider it, and let me know what you think in the comments below!