Pillars Of Eternity 2 first expansion breezes out in August
Eternal ice sounds refreshing!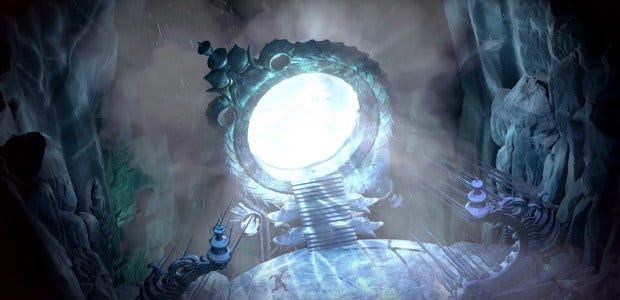 After a string of wee free additions with new pals and doodads, developers Obsidian Entertainment have announced plans to launch Pillars Of Eternity II: Deadfire's first proper expansion on August 2nd. Beast Of Winter, as it's named, will send fantasy fightmen to maybe stop the icy end of the world. Spoilsports. Beat Of Winter was originally expected to launch some time in July but hey, the deeper it gets into summer, the more satisfaction you'll find in standing your party somewhere icy then pressing your face to the screen and pretending this summer isn't quite so unbearably hot.
The marketing blurb introduces the premise:
"Upon receiving a missive from an isle of worshipers to the god of entropy and disaster, Beast of Winter takes the Watcher and his crew to the southernmost reaches of the Deadfire Archipelago. The Watcher is thought to be the harbinger of the end of all things and worshipers of the god of cold and decay, Rymrgand, have called upon the Watcher to fulfill their destiny."
Ah, cold. Lovely. Sounds great. I assume we're headed there to help Rymrgand. Or maybe arrange some sort of 'shared custody of the climate' deal - I am loving this summer (my freckles have even re-emerged after three years of Hibernian hibernation) but wouldn't mind if Rymrgand had control over the weather, say, Sunday through Tuesday. Here, meet our new weatherdad in this trailer for the expansion:
Accompanying the expansion will be Update 2.0 for all players, adding "new challenge modes" while fixing bugs and tweaking balance. Another free mini DLC is coming August 2nd too, adding a merchant ship named The Deck Of Many Things to sell mysterious and magical objects. While that's all free, Beasts Of Winter will come as part of the three-expansion Season Pass, which costs £19/€25/$25.