Project CARS Projects New Trailer, 2014 Release Date
Shame about the name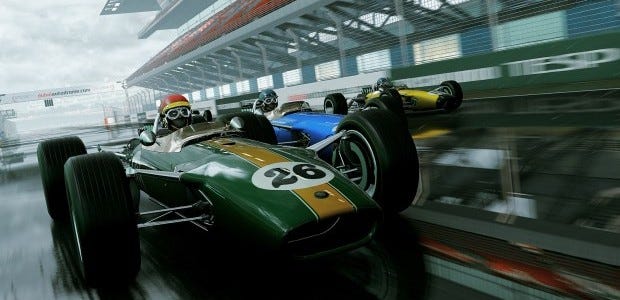 The latest trailer for Project CARS requires all the world's air quotes while talking about: it's the "first" trailer "introducing" Project CARS, because it's "official". Unlike all the other videos showing the game, which were community-made - just like this one, it seems - but without the seal of approval.
The video, and a recent batch of screensehots, are also "beautiful", "oh geez look at those water droplets" and "bums now I need to upgrade my PC". Does anyone really know how air quotes "work"?
Project CARS is made by Slightly Mad Studios, the company responsible for the very excellent Need for Speed: Shift. It's also crowdfunded, though not via the usual portals like Kickstarter. Instead, it uses its own system, the WMD Portal, in which backers gain some level of equity in the project and should "get money back when the game is released". It all sounds, well, slightly mad.
It also looks beautiful, and has done since at least 2011. Duncan has already done the hard work of looking inside Project CARS engine to discover how it works, and why the latest images from January 20th are as pretty as they are. Click through that link for larger versions, but: