Psychonauts 2's Crowdfunding Has Ended
Well above its target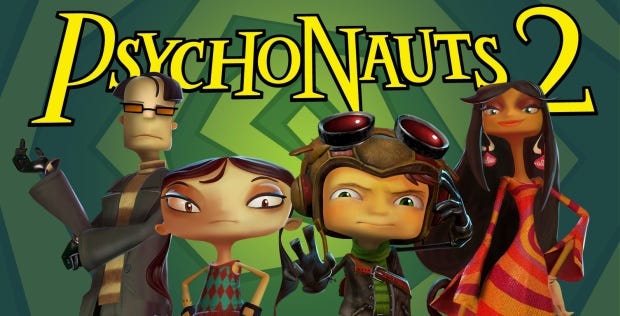 Psychonauts 2 was launched into crowdfunding on December 4th then hit its target on January 6th, and the campaign has now come to an end. The crowdfunding was run through FIG, a service Double Fine head Tim Schafer advises on, and received $3,829,024 against an initial goal of $3.3 million.
That $3.3 million target was the amount of money Double Fine received for their last crowdfunding effort, Double Fine Adventure, which eventually produced Broken Age. The target, and the eventual figure, are not enough on their own to make an expansive 3D platform game like Psychonauts 2 aims to be, however, so the money is being supplemented both with Double Fine's own money and from an unknown "external partner".
The best part of Psychonauts 2 getting its funding - and existing, as far as I'm concerned - is that it means that there are new documentary videos following Double Fine's development process. The hours-long and twenty-one-part Double Fine Adventure documentary offered great insight into how games are made, from the nitty-gritty details of funding and scheduling, to Tim Schafer's writing and design process.
2 Player Productions are back filming the process of making Psychonauts 2 and this time the videos are available to non-backers from the beginning, although it seems they'll take a different format this time. So far, that's meant shorter clips, as per this video about the team's concept artist jamming ideas:
Psychonauts 2 is slated for an autumn/fall 2018 release date though, as we all know, release dates are slippery beasts.