Pucker Your Butthole: New Bulletstorm Trail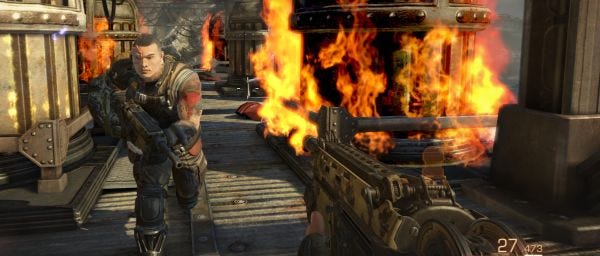 Of the spate of recent Bulletstorm trailers, while they've been incredibly funny, they've not shown a huge amount of the game itself. This latest, detailing the revenge moves a little more comprehensibly, as well as showing some of the characters' natterings, lasts a decent length. Be warned, faint-eared readers! It contains some swears that your boss may disapprove of. Oh, and bodies being violently dismembered, but everyone's cool with that.
The game is with us on the 22nd Feb. I'm rather looking forward to it.