Retail Deus Ex HR Coming With OnLive Code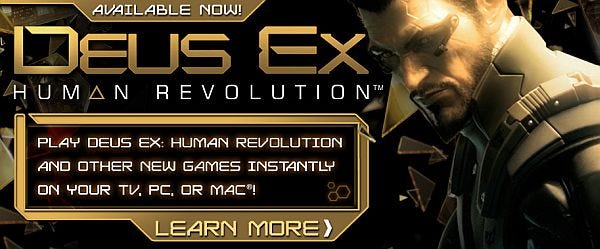 Update: This astonishing story on Ars reveals that GameStop - the US's largest games retailer - is having staff remove the vouchers because it competes with their own online service, Impulse.
Apparently people still sometimes buy games in shops! Imagine that. And if you do that with the US retail version of Deus Ex: Human Revolution, according to VG247 you'll get a code to play the game via OnLive. That's the service that lets you stream the game via your internets, so it'll play on any machine with a decent connection. It's an interesting inclusion. And makes me wonder - have you tried OnLive, or any similar service yet? What have your experiences been?