Roming - Assassin's Creed: Brotherhood Vid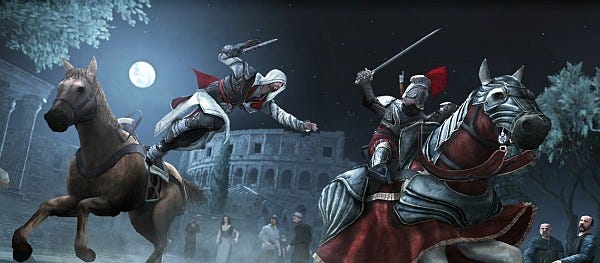 Caw, Assassin's Creed 2 made me angrier than a game's done for ages. Loved the first game. Loved how hard and how tense it got towards the end. Then what does the second game do? It crumples up that difficulty like a paper bag, and makes the whole game a cakewalk.
Assassin's Creed: Brotherhood should be much more my kind of thing. The multiplayer looks great, and the new trailer located below makes the single player seem pretty appealing too, even if it just comes down to how fun your murder-squads are to control.

You know, for all the flak they get, I love the modern interludes in the plot of Assassin's Creed games. They're brave, and they surprise me. If every videogame I play could be brave and surprise me, I reckon I'd be a happier man.