The Screenshots from Tolva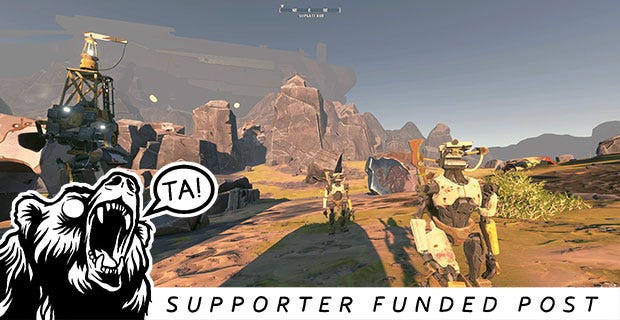 I don't feel that I can review Big Robot's The Signal From Tolva (not doing the dots, sorry), because Big Robot is owned by my RPS co-founder Jim Rossignol, who I hate with a deep and eternal passion and therefore cannot be trusted to have an honest opinion about it. What I shall do, though, is share a few ultra-wide screenshots of my time in it, because this is a most handsome game. Oops, I guess that was an opinion.
Read the rest of this article with an RPS Premium subscription
To view this article you'll need to have a Premium subscription. Sign up today for access to more supporter-only articles, an ad-free reading experience, free gifts, and game discounts. Your support helps us create more great writing about PC games.
See more information