See Warhammer: Space Marine's War Hammer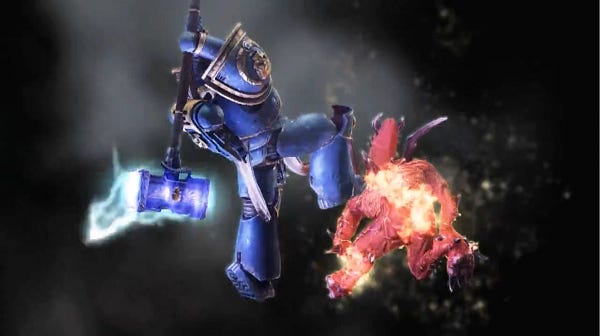 Relic's manly man-killing simulator - Space Marine - is but a week away from unleashing it's own brand of intense violence, blood and gore upon the world, and THQ have sent us another video to herald it's arrival. Here we get to see the "Thunder Hammer" turning orcs into clouds of red mist. Delightful.
Did you try the demo yet? If you liked it, head here to see a carousel of all the different retailers THQ has given exclusive content to, so you can pick which "bonus content" you want to miss out on.
Proper opinion on this coming once it's been formed (in the Criticism Forges of Mars).