Sho & Tell: Shogun 2 Campaign Map Reveal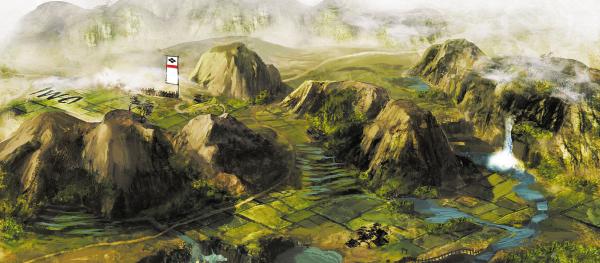 Some kind of embargo has ended! The genetically engineered newsbats of VG247 have posted a collection of new Shogun: Total War 2 screenshots showing the as-yet unseen campaign map, and IGN's trained news dolphins have posted a preview talking about it. Or rather, the dolphins squeaked and clicked about it, and this was transcribed by an interpreter.
But I know you don't like to hear your news from these cost-effective animals. That's why I've collated all the information and images for you, and you can find it right after the jump.

The big new feature this time around seems to be the chance to level up your generals and improve them via talent trees, which is deeply weird for me since that's exactly what I said I'd like to see in Total War after I saw Lionheart: King's Crusade at GamesCom last month. There'll also be naval warfare without gunpowder, meaning a greater emphasis on boarding enemy ships, and a renewed focus on both agents- ninja, geisha, monks and metsuke- and general loyalty.
Now! Those new screens. You'll want to click for bigger on the three campaign ones, because there are a lot of details here.