Simulated Urban Area - Cities: Skylines Announced
With "huge maps" and mod tools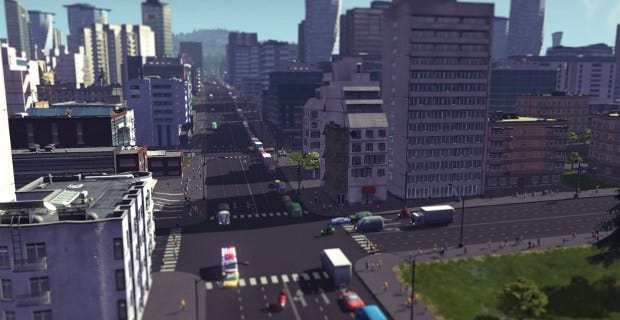 The Cities in Motion games provided a very specific challenge: some chuffing great fool has built a city all higgledy-piggledy and now you need to somehow smoosh a functional public transportation network between their many mistakes. Cities are big, sprawling, ancient, and wonderful messes that we must somehow wrangle, we uneasily negotiate with, and we try to make work. Building a city from scratch, getting to plan for efficiency, almost seems like cheating.
That's what Cities in Motion creator Colossal Order will offer in their next game, Cities: Skylines. It'll have players build entire urban areas from the ground-up, like some sort of simulated city.
Building, zoning, tax, policies, public transport, districts, neighbouring cities to lean on, big fancy Wonders--it's got all that stuff. They're really simulating the heck out of these cities wot you'll build. They're also throwing around phrases like "huge cities" and "modding tools", which are a catnip-infused red flag to the disgruntled SimCity fans who are some strange chimera of a cat and a cartoon bull lacking the red-green colour blindness real bulls suffer. I am not saying that is an eloquent metaphor.
Cities: Skylines is due on Windows, Mac, and Linux in 2015, published by Paradox.