Storytime With Battlefield 3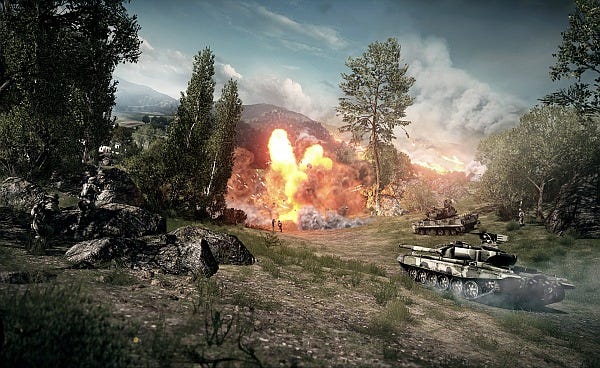 DRAMATIC MUSIC SHOUTING MAN SHOOTING MAN FOREIGN MAN SWEARING MAN DRAMATIC MUSIC FALLING MAN FLYING MAN CAR CHASE GUNS GUNS GUNS WAAAAAAAAAAAAAAAAAAAAAAAAAAAAAAAAAAAAAAAAAAAAAAAAAAAAAAAAAAAAAAAAAAAR.
(Also, 'who's the real terrorist here?'-style political intrigue, which is presumably the long-hinted-at moral greyness of BF3's plot).


Battlefield 3 launches next week, somehow.