Street Fighter 6's open beta strikes out later this month
Time for round three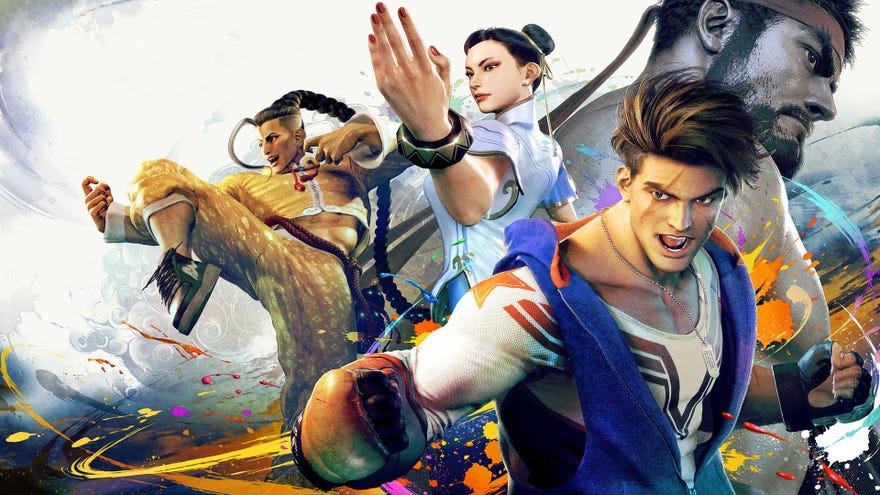 Capcom are holding an open beta for their upcoming hadouken 'em up Street Fighter 6, commencing on May 19th and concluding May 21st. The open beta will include all of the same content from December's closed beta test, but now more fans can jump into the fray to whack foes in online matches. To participate in the punchin' n' kickin', players need to register their Capcom ID and link their preferred platform which includes PC and consoles.
As was the case with the last closed beta, this month's roster of playable fighters includes Ryu, Chun-Li, Luke, Jamie, Kimberly, Guile, Juri, and sad (bad) dad Ken. Character creation is on the table too, although you're only allowed to create one unholy avatar. The character creation tools allow for some whacky proportions and other nightmare-fuel features for your custom brawlers. Metro City Downtown, Genbu Temple, Carrier Byron Taylor, Tian Hong Yuan, The Macho Ring, and Training Room also return as playable stages to throw down in the beta.
Street Fighter 6's launch is just a few weeks away, meaning this open beta will act as a kind of server stress test with a number of online modes that are playable. That includes casual matches, ranked matches, battle hub matches, open tournaments, the training mode, and more. Street Fighter 6's demo is also still available and focuses entirely on the game's open-world mode, for those who enjoy their road brawls alone.
Our preview of Street Fighter 6's World Tour mode praised the city's comedy antics: "Running into a random bloke on their way to work and spinning bird kicking them is quite funny." Although some generic open world-isms will raise a few eyebrows until the game's launch.
Street Fighter 6 releases on June 2nd via Steam and consoles. Capcom say the full launch will be "further adjusted and will feature updated character balance."