Suicide Squad: Kill The Justice League has been officially delayed until 2024
The tardy boys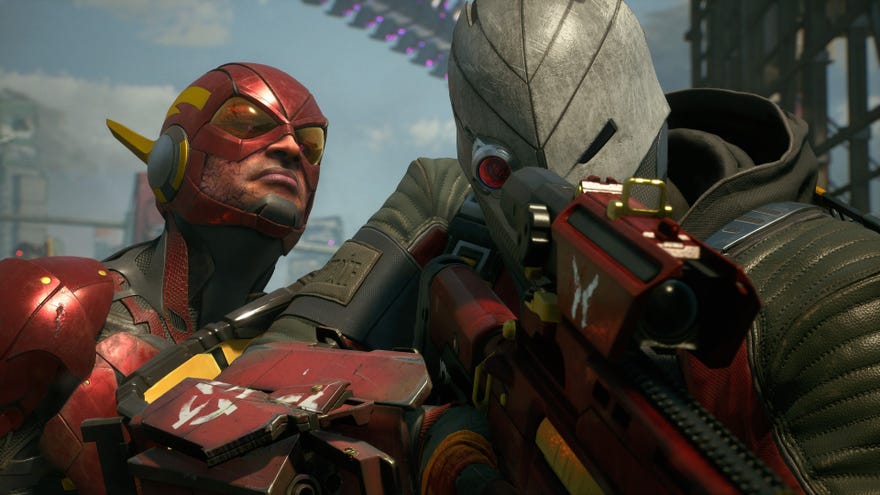 Back in February, Rocksteady released several trailers of Suicide Squad: Kill The Justice League that confirmed that it was a looter-shooter with a battle pass and an always online internet connection. The response was poor and anonymous sources cited in a report in March that the game was to be delayed.
It's now official. Suicide Squad will now release on February 2nd, 2024 rather than in spring 2023.
The news was announced on Twitter:
April 13, 2023
"We have made the tough but necessary decision to take the time needed to work on getting the game to be the best quality of experience for players," says the statement. "Thank you to our amazing community for the continued support, patience and understanding. There is much more to share in the months ahead and we look forward to seeing you in metropolis next year."
While the response to the reveal videso earlier this year were broadly negative, the sources quoted by Bloomberg in March said that the delays were unrelated and would not overhaul the areas related to the backlash.
Who knows what the reality is. I was no fan of Suicide Squad's reveal trailers or behind-the-scenes video, however, which made it look like a floaty shooter with a lot of "content" and progression cruft, like they had set out to make Crackdown crossed with Destiny and the industry had moved on in the several years they were down in the game development mines.
Meanwhile, I tried to re-play Batman: Arkham Asylum two nights ago, which it turns out is a PC game where the settings don't even let you change the resolution.