Suicide Squad: Kill The Justice League is a floaty looter shooter with a cosmetics-only battle pass
So much content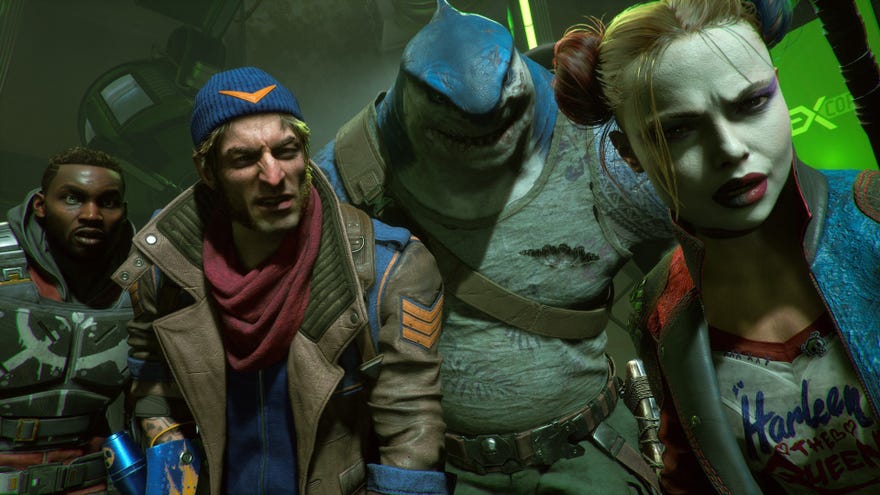 Suicide Squad: Kill The Justice League got a lengthy demonstration at tonight's PlayStation State Of Play event, which clarified several things about what kind of game Rocksteady's long-awaited return to the DC Universe really is. It turns out it's a game with lots of floaty air combat, lots of noise, lots of loot and gear scores and weapon classes, and with a battle pass (but for cosmetics only). Plus there will be DLC to add new characters post-launch.
Here's the six-minute co-op demonstration:
And here's the behind-the-scenes video, with lots of developer commentary to give you the full experience:
I watch this and think: yes, a video game. By which I mean, a collision of market research and mid-term brand strategy designed to cater to an executive's idea of why Ubisoft's share price was higher than theirs in 2016. By which I mean, the sort of game its own developers might praise for having "so much content" or for being "loud and unapologetic and in your face". By which I mean, the sort of game that makes me feel like I'm wasting my time just being here in this space. By which I mean, an IGN 9.
Or it might be good, I don't know, but I hate the trailers.
Not everything in the trailers was news. We already knew from leaked screenshots that Suicide Squad would have a battle pass, although it's good to know it's only for cosmetics, I guess? There were also notable absences: for example, the trailers didn't show any vehicles, although it will have them.
Suicide Squad: Kill the Justice League will launch on PC via Steam and the Epic Games Store on May 26th.