Hades announced by Bastion & Pyre devs, already in early access
Surprise!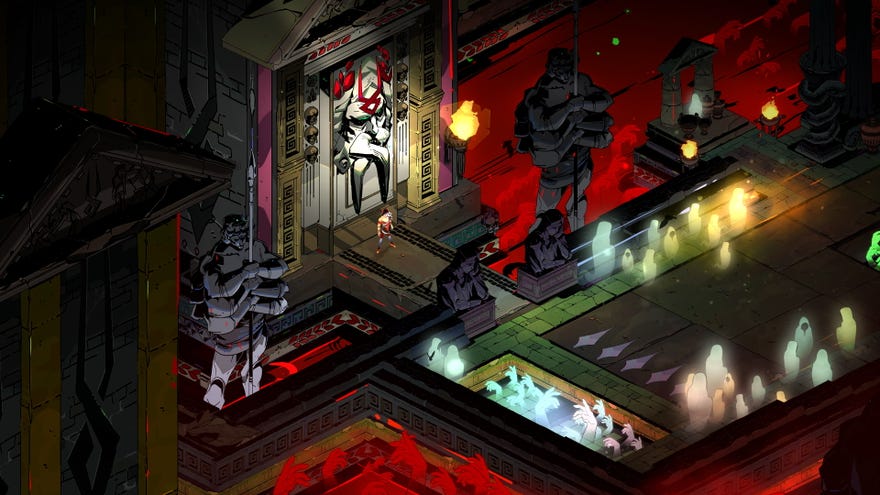 Supergiant Games, the makers of Bastion, Transistor, and Pyre tonight both announced and launched their next game. Hades is its name, and roguelikelike hack 'n' slash dungeon-crawling is its game. And as you'd expect from Supergiant, it's got a colourful illustrated style and a bit of a twang to its sound. It launched into early access alongside its announcement and, curiously, is currently exclusive to Epic's new store. Here, have a watch.
That's a Supergiant-lookin' game right there.
Hades is on Epic's store now for £18/$20. They say it'll stay there while in early access, but they "expect Hades will eventually be available on a variety of platforms, once early access is complete." They expect it to be in development for at least another year-and-a-half. But why early access this time?
"From the moment we started to imagine the concept for Hades, we've been excited to create a game we could continue building and improving once it was in your hands," they say. "We think developing Hades in Early Access is key to making it the best game it can be, which is our goal."
Epic do offer developers a better cut that Steam, but I'd bet they offered a whole lot more on top of that to get this hot scloosie from Supergiant.
Tonight's announcement came from The Game Awards, the 'Oscars but video games' marketing-o-rama where Geoff Keighley bantered on stage with a grown man dressed as a bandicoot in denim cut-offs.