The Elder Scrolls: Blades delayed into 2019
Mobile first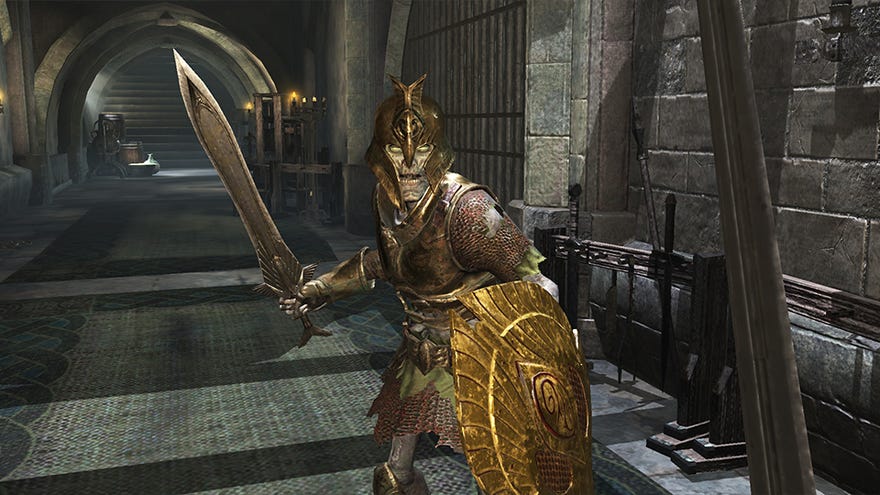 While PC is very much not the focus of pocket telephone game The Elder Scrolls: Blades, it is due round our way too. Bethesda had said the stripped-back action-RPG would come to PC following its autumn debut on mobile, but now that's been delayed into next year so surely it'll have a knock-on delay for us as well. Blades removes the whole reason I'm interested in Elder Scrolls games, rambling around a big open world while avoiding the bad combat as much as possible, so I'm not fussed but maybe you?
"The Elder Scrolls: Blades will release in Early 2019 for iOS and Android devices," Bethesda tweeted last night. The game's site still says autumn.
Bethesda never gave an indication of how much later the PC release of Blades would be. Fallout Shelter came to PC a year after its pocket debut, though Shelter was Bethesda's first mobile game so they likely needed more time to work on that before they could PC it up. Dunno.
Given the mess of Fallout 76 (from bugs and absent obvious features through being immortal but wishing you could die and shoddy tat in its £175 edition), Bethesda must be conscious of the risk of releasing back-to-back duffers. Games get delayed for improvements all the time, but a good launch is more vital at some times than others. Bethesda are running low on good will.
The Elder Scrolls: Blade is to be a slimline first-person action-RPG, bashing through battles while also gathering resources to rebuild our ruined hometown. Bethesda's Todd Howard showed the pocket game off a bit during a recent Apple presentation: