The Electronic Wireless Show podcast S2 Episode 17: a brief history of everything that ever ran Doom
Porting excellence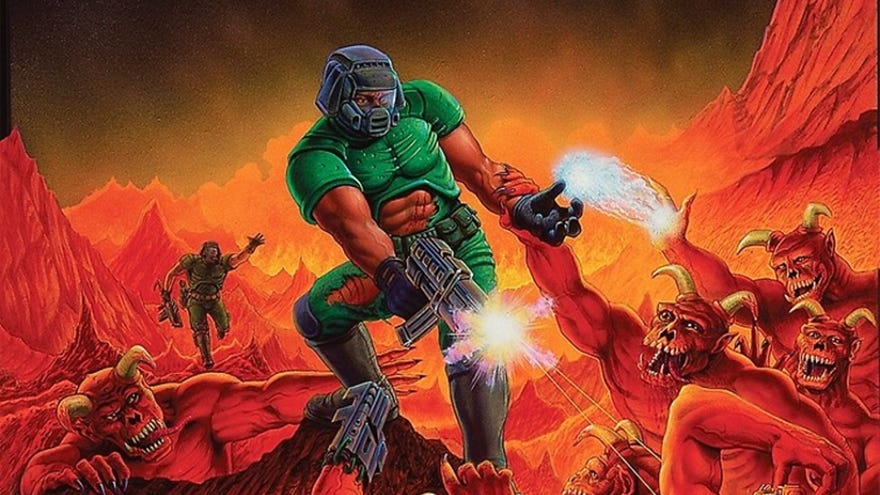 This week, inspired by Doom running on teletext, the Electronic Wireless Show podcast investigates: what other devices, mechanisms, or live animals can join the immortal shooter's vast empire of unlikely ports? Despite not even being on the show this week, Alice Bee tasks us with finding the best, worst, or weirdest cases of Can It Run Doom from across the internet. And, sometimes, inside Nate's mind.
We also discuss what we've been playing this week, with a double bill of disappointment in The Lord of the Rings: Gollum and Darkest Dungeon 2, before Nate transforms the Tower of Jocularity into a marketplace of Dark Bargains. Capitalised for terrible, terrible emphasis.
You can listen above, or on on Spotify, iTunes, Stitcher, or Pocket Casts. You can find the RSS feed here, and you can discuss the episode on our Discord channel, which has a dedicated room for podcast chat.
Music is by Jack de Quidt.
Links
We recorded on Tuesday the 23rd, so some things may have changed by the time you hear it.
Recommendations this week are funky electronic duo Knower (in general), and a Now That's What I Call Music album's worth of assorted bangers: Ghost's cover of We Don't Need Another Hero, Bones in the Well by The Hiders, Dimensions by Devin Townsend, Rockstar by Mallrat, and Spaceman by Babylon Zoo.