The Magick Touch: Magicka Trailer & Site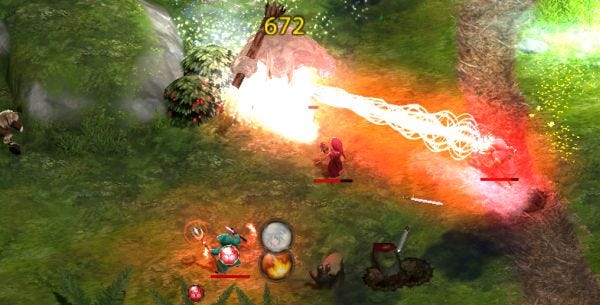 PC co-op friendly-fire-athon Magicka is out in Q1 2011, and it's looking tight like a kitten trapped in a coke bottle. How did the kitten get in the coke bottle? Nobody knows. You might as well ask how the awesome got into Magicka. I am quite excited about Magicka, I don't know if you can tell. You can read my GamesCom impressions here, but basically it's a game where you all play wizards without having to bother with cooldowns, mana or learning spells, and instead simply mix ten elements on the fly. Some elements react well together, some not so well. There's a lot of resurrecting your friends, let's put it that way.
Anyway, as of today there's a new site up, and another excellent trailer which you can watch just after the jump.

Four-player co-op with an emphasis on accidents and a sense of humour. I said it before and I'll say it again: this game was made for RPS.