The War Z 'Apologise' After Misleading Steam Customers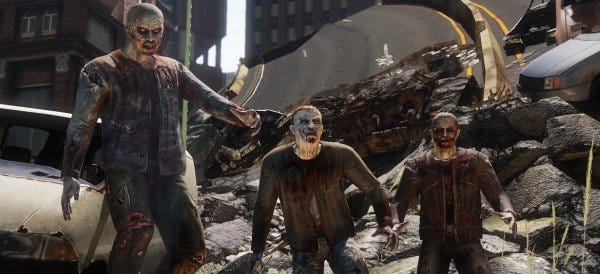 The ever-pondersome The War Z has managed yet another controversy, yesterday being forced to apologise to Steam users after advertising features the game simply doesn't have. Or as Hammerpoint Interactive put it, what was "imagined" by those who "misread" the Steam page.
It seems that the description put on Steam was a touch... exaggerated, perhaps listing what the game is eventually planned to include, rather than what's in there right now. And it didn't even mention that the game is not yet beyond beta. Claiming to feature "areas between 100 to 400 square kilometers", the game in fact currently only has one map, and it's 72 square kilometers. It listed itself as having private servers, which it does not. And it sold itself as having skills to buy with experience points, despite the game having no skills at all.
An imaginary "hardcore mode" was listed, and it claimed the complete rubbish that 100 players could join a server when the limit is 50. So, well, a pack of lies? No, says executive producer Sergey Titov, it was in fact "presented in a way that could have allowed for multiple interpretations." He continues,
"We've taken steps to correct this and format information presented on our Steam Store page in a way so it provides more clear information about game features that are present in the Foundation Release and what to expect in the coming weeks.

We also want to extend our apologies to all players who misread infromation about game features."
It could be a translation thing, of course, but I'm not sure that reading the words on the screen quite counts as "misreading". I think he meant that they "miswrote". Incredibly, Titov's lack of contrition goes a lot further. Yesterday GameSpy spoke to the man about the incident, and amazingly he laid the blame with the customers once more. When GameSpy persist in pointing out that they had simply listed features as included when they weren't, Titov replied,
"I'm sure there'll be people who will look into small details and will say "no I was mislead," where in fact they imagined something to themselves without checking details first."
Buh. See if you can imagine the following to yourself too!
He then goes on to say that if people feel they've been misled, they can just apply to Steam for a refund. Oh, okay! Because that's always a smooth and relaxing process. His dismissive attitude throughout the interview is astonishing.
So there it is. Hammerpoint seem determined to suggest that the fault remains with customers, despite their hollow apology. And if you read that GameSpy interview, you'll see that Titov really cannot understand what is wrong with making misleading claims about the game. Which all rather suggests you may want to think carefully before handing over money. Thanks Eurogamer.