Zombie: The War Z No Longer Available On Steam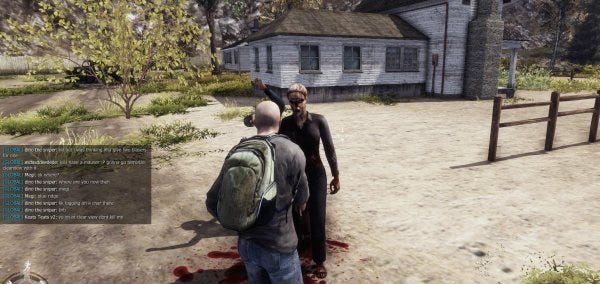 Crikey - Kotaku have just reported that The War Z has just been removed from Steam. There was word earlier today that Valve were looking into forum moderation issues regarding the game, but people were hopeful they'd dig somewhat deeper into the real issues that had been raised, regarding the apparent false advertising of features on its store page. Those have been changed since, but for whatever reason the game is now not available to purchase. It is listed instead as "Uninitialized". If you already own it, however, your Steam copy will still run.
We've just received a statement from Valve about the game, explaining that it's been removed because they consider it was issued prematurely, and they're offering refunds to unhappy customers. You can read the statement below.
Valve's Doug Lombardi responds to our asking why the game is no longer on sale saying,
"From time to time a mistake can be made and one was made by prematurely issuing a copy of War Z for sale via Steam. We apologize for this and have temporary removed the sale offering of the title until we have time to work with the developer and have confidence in a new build. Those who purchase the game and wish to continue playing it via Steam may do so. Those who purchased the title via Steam and are unhappy with what they received may seek a refund by creating a ticket at our support site here.

Again, we apologize any inconvenience."