This Lenovo Legion 5 RTX 3060 laptop is down to £730
An incredible deal for a warmly-reviewed £1100 gaming laptop.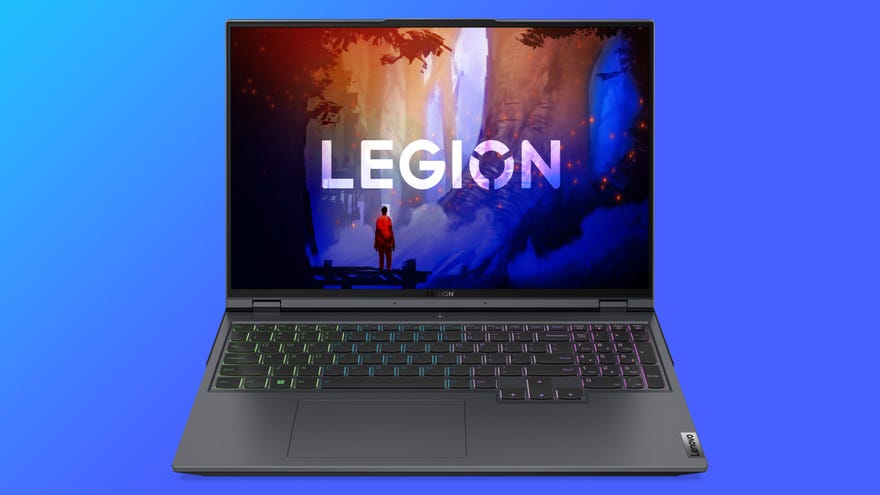 The Lenovo Legion 5 is a laptop that I've recommended here at RPS on several occasions, as it gets excellent reviews online yet still provides much better specs and build quality than you'd expect for the money.
Today though, the Legion 5 is the best deal I've ever seen on an RTX gaming laptop, with this spec including a Ryzen 5 5600H and RTX 3060 Laptop graphics card for just £730.98 when you use code CATCH20 at CCL's web store on Ebay. That's an exceptional price for a brand new laptop that's still selling for £1100 at Amazon - Spring Sale or no.
We've actually reviewed the contemporary all-AMD version of the Legion 5, which offered a slightly higher spec CPU but lower spec graphics card for around £1000. Head hardware bloke James gave the laptop a warm write-up, noting its minimalist and mature styling, reasonable horsepower, mechanical (really?) keyboard and excellent high-refresh rate 1080p 15-in screen.
One of the major critiques in James' review was the laptop he tested came with an AMD RX 6600M graphics card and therefore didn't offer DLSS, Nvidia's proprietary AI image upscaling tech that can boost frame-rates substantially without sacrificing much image quality. Of course, in early 2022 AMD's equivalent tech, FSR 2, hadn't yet found much mainstream adoption. Even in 2023 though, while FSR pickup has improved, I'd probably rather have an Nvidia GPU in my gaming laptop just to have the more popular DLSS - to say nothing of better RT performance, which is a nice-to-have but not a game-changer on this level of hardware.
So having an RTX 3060 on board is great, especially for the money, but what about the other specs? The 512GB NVMe SSD is a good fit for this configuration, but the 8GB of RAM is a bit limiting. Thankfully, you can pick up a second 8GB stick from Crucial for £19 - or go up to a roomy 32GB for £75, making this a very cheap and easy upgrade.
Overall then, I'm happy to recommend the Legion 5 at this reduced price point, so do take a look if you're in the market for a gaming laptop!
Meanwhile, why not check out our roundup of the best gaming deals to be found in Amazon's Spring Sale?