This Samsung Pro Plus 512GB Micro SD is down under £40
A great price for an A2-rated memory card capable of 160MB/s reads.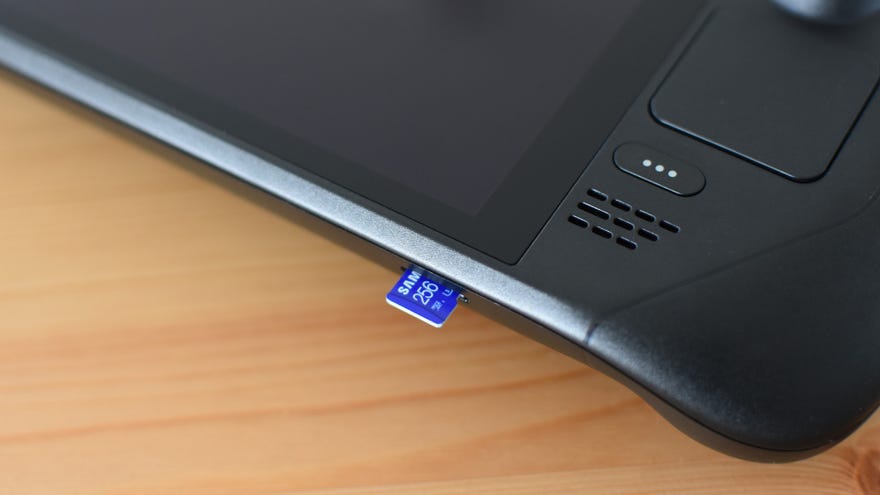 Samsung's Pro Plus memory cards are our top pick for the Steam Deck, so I thought you'd like to know that the giant 512GB cards are now down to £39.99 at Amazon UK, making it a good time to upgrade your Steam Deck game storage if you haven't already.
This memory card came out near the top in our game load time tests, only behind the £62 SanDisk Extreme. It managed to launch Aperture Science Desk Job in under 11s, while Shadow of the Tomb Raider loaded in 16s exactly. Given that the Extreme memory card is only half a second faster if we average those two tests, I'd say paying around two thirds of the price for something a heartbeat or so slower is a pretty good deal.
The Samsung Pro Plus is a prodigious performer when it comes to raw speeds too, with up to 160MB/s reads and 120MB/s writes. It's got an A2 rating for random speeds too, with corresponds to 4000K IOPS random reads, 2000K IOPS random writes and 10MB/s sustained writes.
Overall, the Samsung Pro Plus should offer strong performance in phones, tablets, action cams, drones and other devices too, in case you're all sorted for Steam Deck and/or Nintendo Switch storage. This is the sort of memory card that will remain useful for years to come, which is always nice!
What do you think - too many Micro SD card deals recently? Not enough?! Let me know - and stay tuned for more PC tech deals next week!