Treasure Adventure World completes its long journey
X marks the spot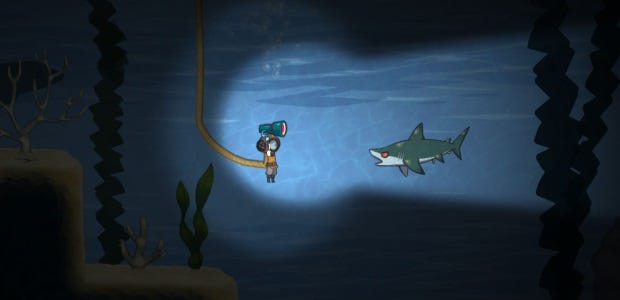 It's been seven years since Robit Games released the original freeware Treasure Adventure Game. The charming exploration-focused platformer won over a lot of hearts, and claimed itself a few awards in the process, and so its teensy-tiny two man development team (one programmer, one musician at the time) set their sights a little higher.
Despite recruiting a few new friends along the way, it must have felt like an eternity of struggle for the developers, but today their sequel/remake/followup Treasure Adventure World is available to buy under the banner of Starbound devs and Stardew Valley publisher Chucklefish Games. If the trailer within is to be believed, it looks to be everything the original was and then some.
Don't let the slightly stiff (by modern standards) sprites put you off giving this one a look. If it's anything like its predecessor, for your money you're most likely getting a surprisingly long (the developers estimate 18 hours on average) and varied platform adventure that marches to the beat of its own drum. Part Knytt, part Metroid, this is a game first and foremost about exploration and discovery, solving puzzles with interesting new tools, and occasionally tussling with baddies both at sea and land, and plenty of optional encounters that'll only reveal themselves if you dig deep.
The central tool in your adventure is a magical little ship which can shrink down to fit in your pocket, meaning that every body of water you encounter is the potential start of a new adventure, or at least no obstacle to progression. Along the way you'll pick up a metroid-esque collection of tools and powers, and early on you'll find yourself swapping control between your young protagonist and their loyal talking parrot, opening up a surprising number of routes and possibilities. If it's anything like the original freeware game, expect that sense of expanding freedom to carry the game all the way to the finale.
Treasure Adventure World is available now via Steam and GOG for £7/$10. The original Treasure Adventure Game is still free as it ever was.