Trine And Trine Again: Trine 2 DLC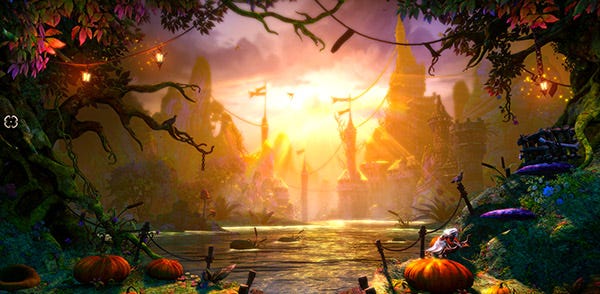 Even before Trine 2 launched, Frozenbyte had plans to work on DLC, saying toward the end of last year that the additional content would be about four hours in length. A few details were revealed to some non-PC folk at GDC, including word of a new story that will take place over six stages, which will have puzzles based around light, water, low gravity and magnets. There will also be new skills. Expect the DLC in summer but don't expect Trine 3 anytime soon, as Frozenbyte's next title will be something altogether new. I haven't played Trine 2 yet, despite the sense of contentment and joy that still washes over me whenever I see it in motion.
These are not new but they are gorgeous and, damn, I really need to make time to play the bloody game don't I?