Twitch Plays Dark Souls Beats Notorious Roadblocks
Take your time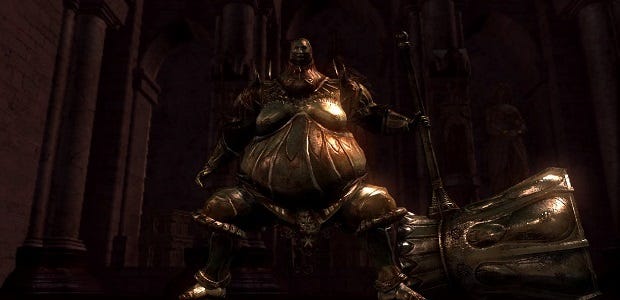 It took 28 days, but the eternal, self-propelled machine that is Twitch Plays has finally managed to defeat a couple of the toughest bosses of Dark Souls [official site]. That is to say, the notoriously tricky Ornstein and Smough, who were taken out after several attempts - I haven't a clue how they managed that one. You can watch it all unfold after the jump:
It's worth pointing out that roughly 90 hours into the game's Undead Asylum, Twitch players realised the classic Twitch Plays method of chat-based inputs was never going to get them anywhere. So the majority of this Dark Souls playthrough is the result of a turn-based method where each action is followed by a pause while directions in the chat are tallied. Which isn't to downplay what a total pain-in-the-ass it must still be to choreograph such a feat. Really worth a watch, it's incredible - especially considering Twitch streams generally have a broadcast delay, causing trouble even with this constant pausing.
After 30 days of playing, Can Twitch Chat beat Dark Souls?! is up to New Londo.