Uncle Enclosure: Antichamber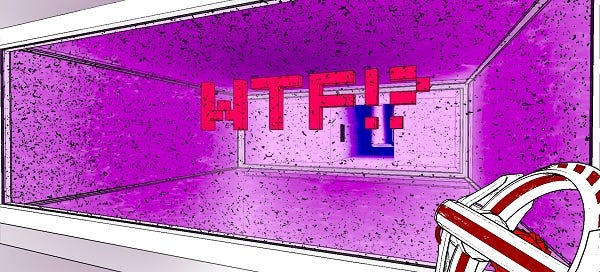 First-person puzzle 'em up Antichamber took one look at physics, shook its head, sucked on its teeth and then set to work rejigging the whole sorry show. And why shouldn't it? Aren't you tired of the space contained between four walls having to match up, size-wise, with the area as viewed by an outside observer? If a man chooses to enter a maze and turn left at every junction, why shouldn't the maze be nonchalantly rerouting itself behind his back and then turning into a psychedelic lightshow? Yes, Antichamber, your approach to physics is erratic and haphazard, and that is why you continue to be of interest. Trailer below.
Let's have a release date, please, Euclidean or otherwise.