Children Of The ADOM: Vanilla Bagel - The Roguelike
Just like the old days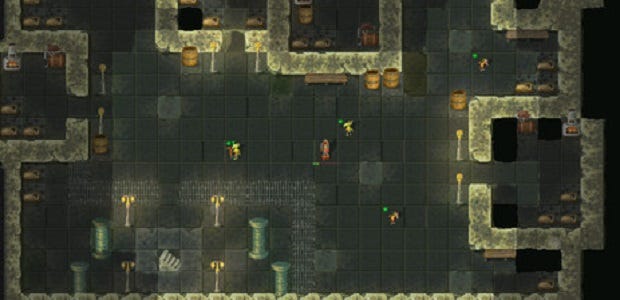 Vanilla Bagel [Steam page] is a proper roguelike. None of that roguelite or roguelikelike stuff here - you've got a big old inventory to manage, dungeons to explore, impossible odds stacked against you, and a whole lot of things to learn. It appeared on Steam a couple of weeks ago and that was the first I'd heard of it. Last night I decided to take it for a spin and have decided that it has enough in common with one of my faves, ADOM, that it's earned a spot on my weekend playlist.
The ADOM comparison came to mind for two reasons. First of all there are specific dungeons to visit on an overland map, giving a broader structure than in the single dungeon depth-diving games. Then there are the tactical 'stances' that can be used in various combat situations. I haven't played enough to know how much of an impact they'll have yet - in fact, I haven't played enough to grasp the basics. Controls are simple enough, provided you've played any of the big traditional roguelikes, but the finer details are a little fuzzy.
That's a good thing. It took me years to amass my Nethack knowledge and I'm still chipping away at Dungeon Crawl Stone Soup. I've found this reddit thread particularly helpful as a primer for Vanilla Bagel but if you're bold, you might want to go in blind.