Podcast: Middle-earth: Shadow of War, The Evil Within 2 and our nemeses
Listen now or be ignored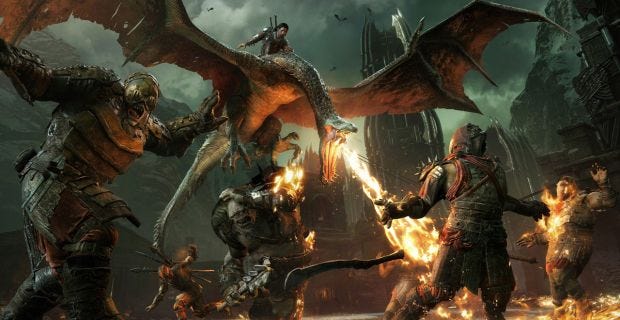 Who's your worst nemesis? This week the RPS podcast, the Electronic Wireless Show, is talking about our most reviled enemies, against whom we hold deep, lasting grudges. Matt harbours a lasting bitterness for Silencer, the magic-cancelling war jerk of Dota 2. Adam is fuelled by a dark hatred for the final boss of Ancient Domains of Mystery, a giant '@' symbol called Andor Drakon. And I still maintain a grievance against an entire electricity company in Final Fantasy VII. They killed my friends.
And speaking of nemeses, we've had plenty of time to play Middle-earth: Shadow of War, the icon-hoovering game of anti-establishment orcs, which has us divided. The Evil Within 2 also gets some attention, as Adam runs from spectres and fails to stealth-kill hideous monsters, and I am publicly shamed in Tekken 7 by a robot who takes off her head and throws it at me.

You can listen above, or go straight to Soundcloud where you can download it for later.
You can also get the RSS feed here or find it on iTunes, Stitcher or Pocket Casts. Music is by Jack de Quidt, arch-nemesis of the podcast.
Want to write in with questions for a future episode? Now you can, to podcast@rockpapershotgun.com.
Links:
EA closing down Visceral Games
Middle-earth: Shadow of War review
In Shadow of War, revenge is sweet
UK govt respond to loot crate questions
The weird Evil Within snail is creepy