We Are The News: RPS And The Observer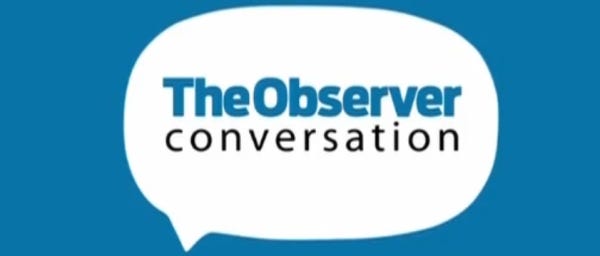 This week the handsome Alec Meer, and me, John Walker, were drawn into the arms of the Observer, and asked to join a group discussion about the current state of gaming. This is prompted by an article that will be appearing in this Sunday's paper that discusses the matter: is the virtual world more beguiling than the real one? Amongst other things. The resulting video is below. If you have comments, make them here, or make them over at the Guardian's site, as the people behind it are paying close attention. And check out the Observer on Sunday to see further comments from Alec and me in the paper.
We should stress, the chat went on for an hour, and the edit of the video is just over five minutes long. So you can be assured that I did manage to discuss other things than crying at Dreamfall, and Alec did say lots of super-enthusiastic things about how brilliant games are. It's as if they knew. But the result is a good mix of subjects, with a speech that deserves trumpets from Leo Tan PR Man. Enjoy.