Wild Things Still Roam: Among The Sleep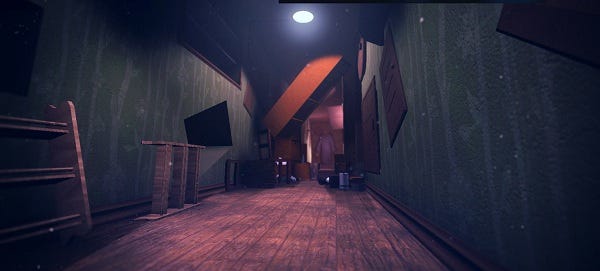 What contains stealth, scares, a rather unique first-person perspective and surreal dreamscapes colliding with recognisable realities? The answer is Among the Sleep, in development at Krillbite Studio in Norway. It could be the most interesting horror game of next year. Here's why:
Among The Sleep invites you into the mind and body of a two year old child. After being put to bed one evening, mysterious things start to happen.
The trailer below, spotted at Edge, is also why.
Blimey. I just hope the sense of the player's own toddling presence in the world is anywhere near this convincing when playing.