XCOM director Jake Solomon wants to open a new studio and make "more of a life simulator"
The longtime Firaxis dev left the company after two decades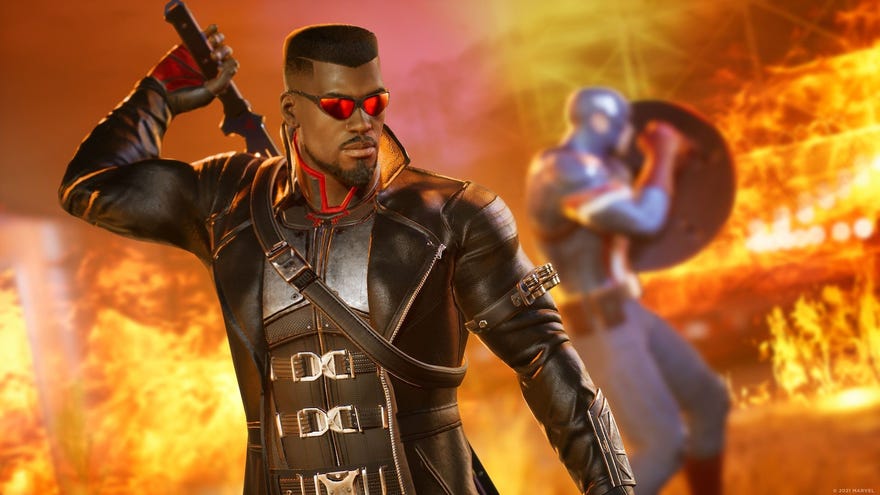 Jake Solomon was a longtime designer and director at studio Firaxis, and he was pretty publicly the figurehead for big strategy games like XCOM 2 and Marvel's Midnight Suns. So last month, it was pretty big news to hear he was leaving Firaxis behind to chase a "new dream." At the time, it was unclear what that dream was, but thanks to a podcast interview with My Perfect Console (spotted and transcribed by VGC) we now have an idea of what Solomon will do next. It involves opening a new studio and working on strategy games, unlike the ones he made at Firaxis.
Specifically, Solomon feels like he's done with turn-based strategy games. "After I made Midnight Suns I looked… and I found that I wasn't that excited about doing another turn-based strategy game," says Solomon. The designer said, "I felt like I didn't have anything more to say in that area."
So, what does he want to work on? "I'm a creative director, but the truth is I'm actually a very in-the-weeds systems designer." Solomon points to his work on Midnight Suns where he worked to design individual heroes, enemies, and their abilities, despite his official job title as creative director.
Because of this emphasis and love for system design, Solomon wants to make a "systems-based game." Surprisingly, he says "I want to make something that's more of a life simulator or a simulation-style game. That's the plan." I imagine by "life simulator" he doesn't mean another Sims rival, but the thought of a 99% success rate for bowel movements is a funny one.
Solomon also shed some light on why he decided to leave Firaxis after two decades. He says "as the company was changing, this was my opportunity to think about maybe I should make a change." Solomon was also inspired by Firaxis' co-founder and Civilization's creator Sid Meier, and how he had "started multiple companies."
Solomon hasn't officially founded a new company yet, although he's currently looking for funding and seeking to register an official name for a Baltimore-based studio. "My intention, if anybody gives me the funding for it, is to open my own studio locally and make a new kind of game," he says.
Solomon's last game at Firaxis - the superhero friend-making sim Midnight Suns - is still getting post-launch support, just in case you want to hold onto the dev's turn-based strategy games for a while longer.