A Glimpse Of A Game Of Thrones RPG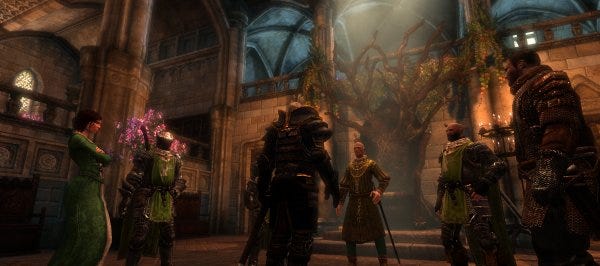 Atlus and Cyanide have released a bit of footage of the A Game Of Thrones RPG. It talks about someone wanting to marry her brother, so that's nice. This is apparently a preview of one of the playable areas in the game, Castlewood. Atlus explain: "Situated on the banks of the Blackwater in the Riverlands, Castlewood is the prosperous seat of the House of Harlton, bannermen to the Tullys." You can also see this previous video for another location in the game. It's all looking a bit medieval to me.
To be honest I know nothing about A Game Of Thrones, so the excitement-factor of this particular glimpse of the game is lost on me. Anyone able to bah/hurrah about this?