Alice: Madness Returns Shots Are (Yes!) Mad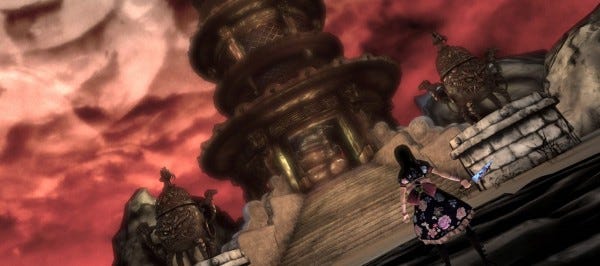 I'll just do a little checklist here. We've got enormous teapots pouring out molten metal, a glutinous tar baby, Alice poking around a Victorian imagining of the Orient with a unicorn on a stick, and a Chesire cat who's stayed largely unchanged from how he appeared in the first American McGee's Alice even though he was killed in that game. Spoiler!
It'll be swell if this game is good, both because we'll be able to have fun poking through these wonderful environments, and I'll be able to use "Carroll Singing" as a headline. Screens after the jump.