Arma 3 details plans for Jets, Malden, Tanks, and more
Nyooom!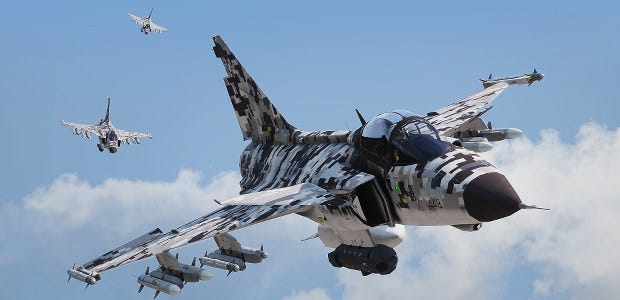 Bohemia's military sim Arma 3 [official site] is three years old but goodness me, it's not slowing down. Bohemia have laid out their content plans for the next year, which include a free remake of Operation Flashpoint's island of Malden, and paid DLC covering new jets, new gear, new missions, and so on, then creeping into early 2018 we'll see more tanks rolling out. Busy year! A new video dev diary goes over the goods:
So! May will bring the Jets DLC, packing three fighter jets and a new combat drone. A free update launching alongside will improve a lot of game systems related to jets. It'll cost £8.99/9,99€/$11.99.
Come June 22nd, the 16th birthday of Operation Flashpoint (Arma's dad), players will get to play in "a re-imagination" of OpF's island of Malden. The new Combat Patrol cooperative mode is due then too.
A touch later, some time from July to September, Bohemia will launch a DLC codenamed 'Orange'. They say it'll add "new vehicles, new clothing and gear, new decorative objects, a mini-campaign, Showcase and Challenge scenarios, and more." This won't be a massive add-on, sitting somewhere between the Karts and Helicopters DLCs. This'll be £4.49/4,99€/$5.99.
Singleplayer "tactical operations" scenarios will arrive in the Tact-Ops DLC towards the end of the year, due some time from October to the end of December.
Then moving into 2018, the Tanks DLC is due by the end of March with three new tanks are coming. This'll cost cost £8.99/9,99€/$11.99 too. Bohemia also plan to launch an update improving the underlying systems of tracked and armoured vehicles.
JET!