Arma 3's tricky Tac-Ops mission pack is out now
Tackle three new missions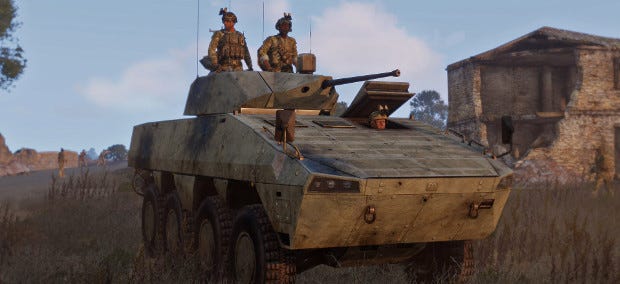 Arma 3's new single-player mission pack, Tac-Ops, popped into existence last week, introducing three presumably very serious missions to the straight-faced military sandbox. They're tricky, says developer Bohemia Interactive, and you'll need brush up on your shooting, tactical positioning and adaptability. You should also learn some army phrases, but mostly because they're fun to shout. Take a look at the trailer.
Within the missions you'll be able to pick up or ignore optional objectives that will apparently affect the operation, and you'll get to jump into a bunch of different armed forces. Once you're done, you can watch after action report videos that contain insights about the missions from the game's military consultant.
It looks like there isn't much new here aside from the missions, which has ruffled some feathers judging by some of the Steam reviews. Arma 3's official missions have been a bit of a mixed bag. Last year's Apex expanded the game with a whole new island and lots of new military hardware, and that was great, but the campaign that came with it was utterly forgettable.
Still, you can get these new missions for less than a fiver. Arma 3: Tac-Ops is out now on Steam for £4.49/$5.99/€4.99. It's also part of the Arma 3 DLC bundle 2. That'll set you back £19.99/$24.99/€22.99 and includes Jets, Laws of War, Tac-Ops and the upcoming Tanks DLC.