Civ World Closed Alpha Starts Jan 12th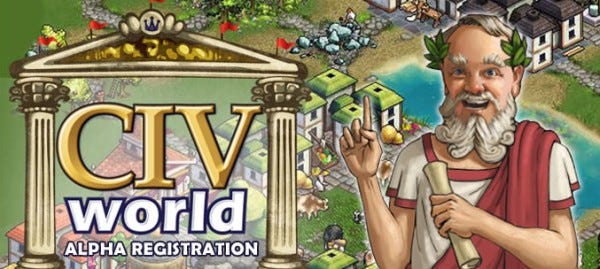 Yes, the free-to-play Facebook Connect version of Sid Meier's Civilization, Civ World, (which was mentioned in this interview) will enter a closed Alpha next week. No details on the game just yet, but interested parties can apply for a slot in the Alpha here. If memory serves the lot of you love Facebook games, you just can't get enough of them, so I am sure that this will be good news and won't at all result in grumbling. Right?
I deleted myself from Facebook, you know. Already my social life is in tatters. Some people say it's because I keep trying to have sex with their cats, but I definitely blame Facebook.