Colonial Conundrum: A Lovely New Maia Video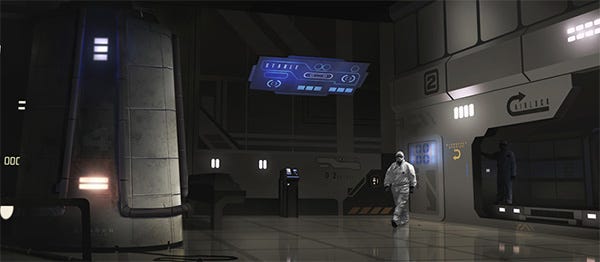 Philosophy would be so much easier if we could use console commands. Here's a conundrum people in the new Maia alpha are asking: "What comes first? The door, or the workshop that you need to build to build the workshop door?" It's actually a trick question, and the answer is that you need to build the workshop first, then use debug commands to place a door. So technically the workshop. As the video shows, the door to the workshop is the first step on the space colony's sodden road to self-sufficiency, with the systemic strategy game's colonists using the workshop to build a table to use the table to get to work. If you add lights to the workshop, the people will be able to build things in a more efficient manner. Brilliant!

This might be a strategy game that I can understand and play. I'm no good at predicting things, but even I can tell what's needed when a blackout happens, or when water is running low. And I love that the sound tells a story as well. The little blips and bleeps have as much to say about your colony's condition as the huge thump that happens when a meteor lands during developer Simon Roth's playthrough.
Maia is currently in a paid-access alpha.