Give It A Trya: Maia Lands On Steam Early Access
And then we never heard from Adam ever again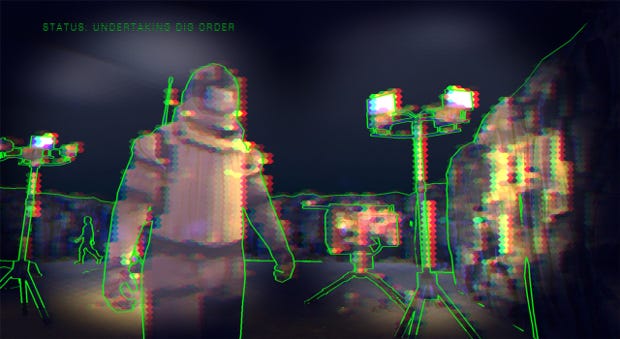 The Maian Prophecy came true after all! Just as was foretold by a news post I wrote a couple months ago, so shall it be. Maia is now available on Steam Early Access, and I'm aching to worm my futuristically gloved hands into its steaming, ropey gut pile of systems and AIs. The Dungeon Keeper and Dwarf Fortress-inspired colony sim is, however, currently not working for me, as it launches at a weird, choppy resolution and I can't find any way to fix it. Boo. Maybe you'll have better luck, though?
Maia's alpha is 25 percent off at the moment, and you can grab it here. But is it worth the investment at this point? Well, here's what you're getting (assuming it works):
"The game is still very deep in development, so many things might be broken. Sometimes in a rather amusing manner, sometimes... less so. The current sandbox build (0.38) allows a basic level of colony building, colonist interaction and base simulation, but the best is still to come!"

"We want to keep development hurtling forwards at a steady rate and plan to release update builds every week (probably on Fridays) as the game progresses."
So that's what you're working with for the moment. The future, meanwhile, is a twinkling star-sea of possibility, especially given the complexity of Maia's underlying systems. It's still probably got quite a ways to go, but I would very much like to see it reach its potential.
And, you know, to see it at all outside the bottom corner of the map. But that's Early Access for you, I suppose. We get to experience (and pay for) all the warts before the makeup goes on, for better or worse.