Ooh: A Company Of Heroes 2 Demo, Via The Beta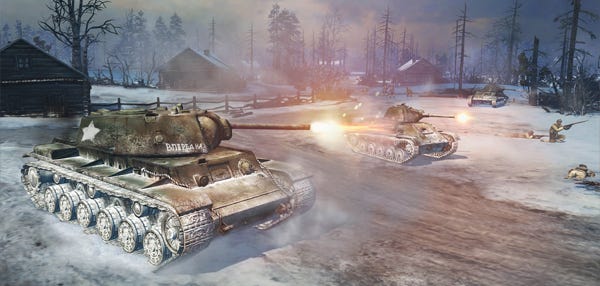 There's apparently a single-player demo of Company Of Heroes 2 out, but it must be obtained circuitously by installing the open beta via the Steam page. The demo mission will then be found on the main menu. It is reportedly "a mid-game mission called 'The Land Bridge to Leningrad' where the player will be asked to cross a frozen lake under heavy German fire." What a thing to be asked! No thanks, I'm going to stay here and cook some sausages.
Company Of Heroes 2 currently has an open beta for multiplayer (obviously) and arrives in full on the 25th.