Grrg Argg Gurg: Dead Rising 4 Announced For Win 10
Zombieslams!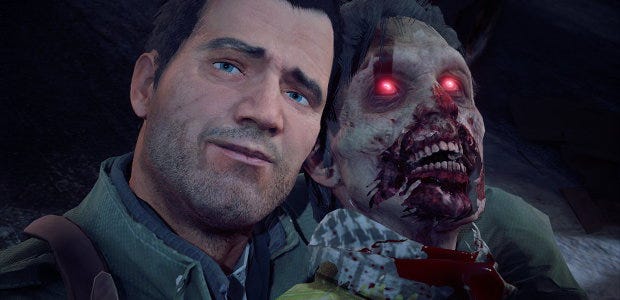 Dead Rising 4 may not be a surprise for folks who keep their ears pressed to the rumour mill (watch yourself: the millstone will tear that right off), but now it's official. Capcom's silly open-world zombie monstermash is coming this holiday season, bringing back original protagonist Frank West and even the original setting of a mall in Willamette. Along with silly hats and weapons, it sounds like it's going a bit Saints Row 4-y with supersuits. I can't say I object to superpower silliness.
Here, check out the announcement trailer:
Yep, that looks pretty damn ridiculous. But what's going on in Willamette this time? The announcement explains:
"Frank is back in Willamette, Colorado, 16 years after the events of the original Dead Rising. A mysterious outbreak has overrun the Willamette Memorial Megaplex Mall and surrounding town with deadly predators… and Frank soon realizes that what's dead doesn't always stay that way."
He'll face new forms of zombie, which might be threatening if he couldn't get an EXO suit with big guns and super strength. Lovely.
It'll have four-player co-op and all.
Do check out the rest of our E3 2016 posts, previews, odds, ends, and gubbins.