Page Turner: Dreamfall Chapters Book 3 Released
Adventure time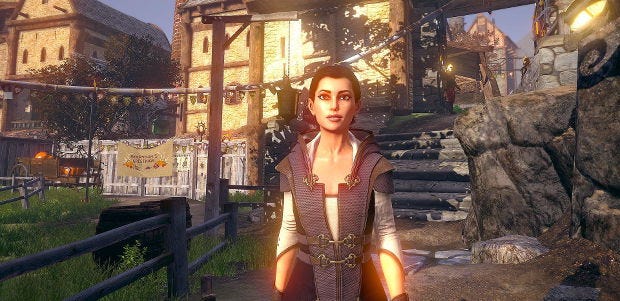 The release date was announced at short notice so you may not have noticed: Book Three of Dreamfall Chapters [official site] came out last night. It continues the story two months later, so hey - it's kinda like the characters have been waiting for this next episode too.
The adventure game's also on sale at half-price to celebrate the launch, down to £12.09 on GOG and £11.99 on Steam.
I am so very far behind on all things Dreamfall - I'm still nursing a Longest Journey save from, oh, just after Zoë enters Arcadia - so I'll defer to this here description from Red Thread to explain what's going on:
"Version 3.0 of Dreamfall Chapters continues the parallel adventures of Zoë Castillo in Stark and Kian Alvane in Arcadia. Following the explosive events of Book Two, Realms picks up the story two months later — and much has changed.

"Featuring brand new locations and characters, new challenges, choices and consequences, and hours of exploration and adventure, Book Three is the continuation you've all been waiting for!"
If you say so, boss. Red Thread note that there is a bug which may cause missing/wrong choices between Book Two and Three. They're working on a fix, but it'll require folks to replay the last few minutes of Book Two. Also coming "soon" are the French and German localisations.
Here's a new trailer showing Kian's side of things:
And a slightly older one about what Zoë's up to: