Dungeon Of The Endless' maybe-sequel Endless Dungeon has been delayed by five months
Developer Amplitude needs more time for polish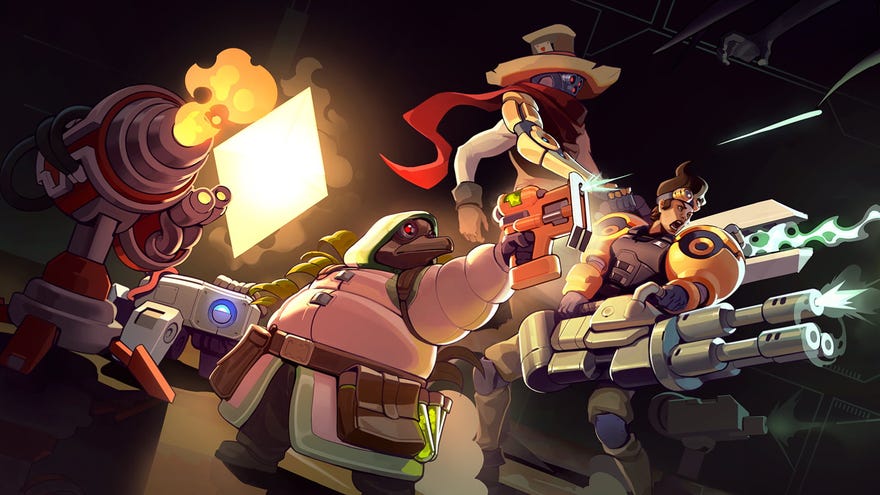 Fans of Amplitude Studio's ever-evolving ENDLESS series might be sad to hear that Endless Dungeon has been delayed by five months, pushing its May release date back to October 19th. The extra time will be spent "to better incorporate community feedback," by improving the balancing, meta-progression, and onboarding, and giving the roguelike a few more layers of polish.
Endless Dungeon is both a tower-defender and a co-op action roguelike, which is in stark contrast to Endless Space's 4X strategy and Dungeon Of The Endless' turn-based tactics. It still carries over Dungeon Of The Endless' wave-based defence and dungeon runs, only this time it's in explosive real-time.
But how deeply does Endless Dungeon connect to the other games in the Endverse? Amplitude were cagey about the subject at the time of announcement. While discussing if it's a sequel to Dungeon Of The Endless, the team said that "the answer is both yes and no. You'll just have to wait to get your hands on it to find out." It's a maybe-sequel then.
Ed went hands-on with the game last summer and called it a "roguelite worth watching," and said that "there's great satisfaction in tactically positioning your turrets and watching hordes of aliens stall at their gates." Many moons ago Adam Smith (RPS in peace) had good things to say about Dungeon Of The Endless too. In fact, RPS has had pretty much endless praise for all things Endless, plus their endless Endless expansions.
The genre-blending Endless Dungeon will now launch on October 19th for consoles and PC, with a Nintendo Switch release date coming at a later time. On Steam, the game will cost you £25/€30/$30, and pre-ordering will get you into the action two days early.