Football Manager 2015 Announced And That's It
Feature ideas for free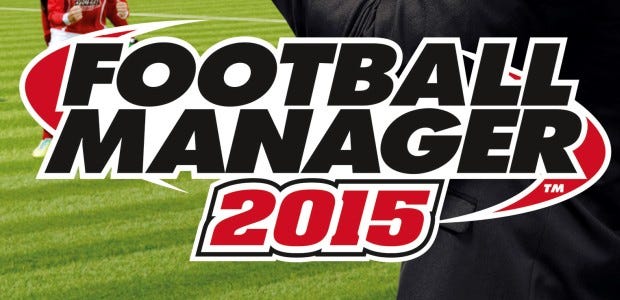 Sports Interactive and Sega have announced Football Manager 2015 is being made. It's going to be released in November. They've also launched a free service called inSIder, which you can sign up to in order to get information about what Sports Interactive are doing. There is no information on what new features are going to be in this new Football Manager though, as announcement of those won't happen till October.
Still, I'm excited because I've played Football Manager 2014 more than any other game in the past twelve months. To justify writing this tiny sliver of information, I've tried suggesting some other features that might be included.
Master craftsfootballers should etch and chisel memories of your team's famous successes and failures into surfaces around the stadium. You should then be able to read text descriptions of these great works of art, telling tales of that time you won the cup final in the last minute, the time your best player held out for a larger contract, or the time your footballers were trampled by stampeding elephants.
A new endgame boss should be added, whereupon reaching 2030 your challenge becomes defeating the ascendant hellbeast Sepp Blatter. His chittering mandibles deafen your players, his twisted body undulates rhythmically. Beware his deadly spittle!
Opposing managers should occasionally enter into a fugue state whereby they become obsessed with creating a 'great work'. During this process they should lock themselves away, focus on nothing else, and become depressed and frustrated should they be unable to gather the pieces to construct their great work. This condition should then only be applied to Arsene Wenger.
They should re-balance the game so strikers aren't frustratingly nerfed in an attempt to make scores more realistic, and they should maybe stop players kicking the ball behind the goal direct from a corner kick quite so often. Except for Wayne Rooney who should underperform even more.
That's it.