Skullin' Up: Guild Wars 2's Necromancer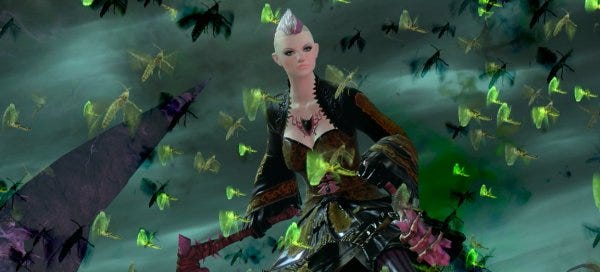 The necromancer, as you might imagine, fiddles with dead things. He (or she, as necromancers are just as likely to be comely ladies) also doesn't die when he's dead, instead becoming the "death shroud" figure and continuing to battle his enemies even after his corpse has fallen. A bit like me with blogging. The keyboard continues to type even after I am slumped down in a coma beneath my desk. Spooky. The full necromancer page is here. I've posted the five clips of the necromancer in action below, for no good reason. If you want to scare yourself, try playing them all at the same time for nightmarish cacophony of sound effects that you are doubtless going to hear ten million times if you ever actually play as a necromancer.
Guild Wars 2 preview and interview coming up next week!