Guild Wars 2's Lion's Arch Is Looking Lovely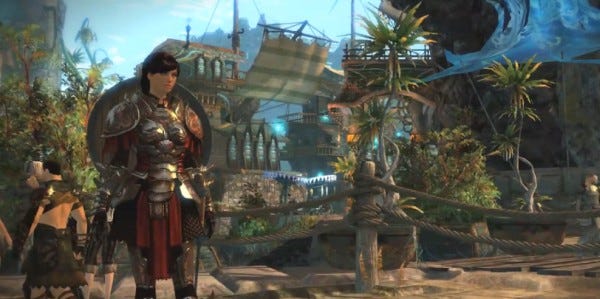 The city of Lion's Arch is one of the hubs players will be able to go poking around in Guild Wars 2, and despite everything it's been through it's looking swell. Once the Capital of Kryta in the original Guild Wars, it was then destroyed by a dragon, the land was flooded and the place was taken over by pirates until finally the flood waters receded. Arenanet's concept art team have, however, come to the place's rescue, and now all the ships in the area have been repurposed into buildings. You'll find the town's trailer after the jump, and plenty more details over on the Arenanet blog.

Still no release date for this game yet, dammit. Anybody else starting to get impatient?