Have You Played... Far Cry?
No mutants allowed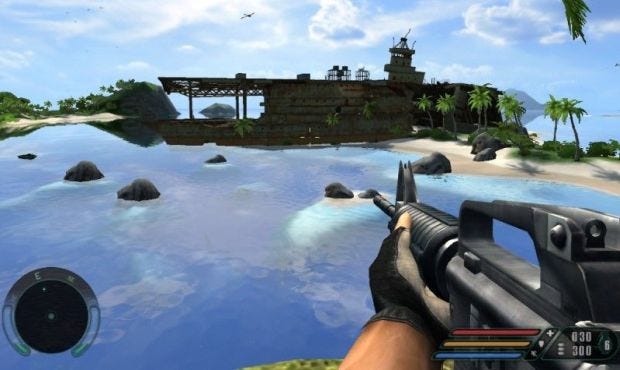 Have You Played? is an endless stream of game retrospectives. One a day, every day of the year, perhaps for all time.
I have a confession: I've never played as far as the mutant stuff in Far Cry.
I feel like I played a lot of Far Cry. I know it was certainly a game where I was so blown away by the graphics that I invited interested chums over to come and see it running. I remember hand-gliding from the tops of mountains into luscious forests, driving cars into trees, and shooting mans in their faces. I remember having a tremendous amount of fun and being certain I loved the game. And I remember something about some crates containing some enemies that were weird-looking and zero fun to fight, so went back to the jungle to play.
So, for me I suppose, the series makes chronological sense in the direction it eventually took, focusing entirely on mans-face-shooting and being entirely mutant free.
I guess I can't have played that much of Far Cry.