When Does The Hitman Beta Start?
Are you in?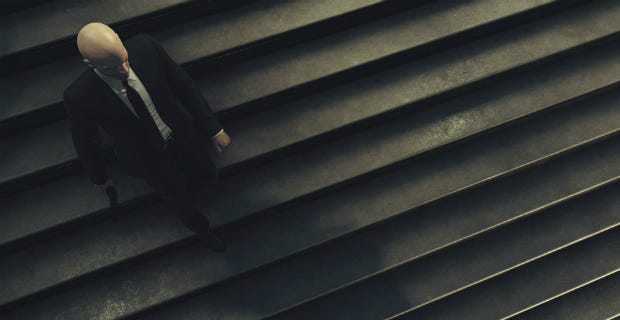 Although a part of my weekend will be spent battling New York's most fearsome hoodies in The Division's open beta, I suspect (and hope) that the lion's share will be spent silently dispatching the rich and powerful in the Hitman closed beta. But then I had to search the internet to find out when it started.
Don't suffer like me. Just click below.
The PC Beta is scheduled to start at 10am GMT / 11am CET / 2am PST / 5am EST on February 19th 2016 and ends at the same time on February 22nd.
Edit: An update from Square Enix informs us of some changes to the times above:
The PC Beta has been re-scheduled to start at 17:00 CET on February 19th 2016 and end on February 22nd at 17:00 CET worldwide. (Pre-loading of the HITMAN Beta is scheduled to start at 17:00 CET on Feb. 17th.)
You gain access to the beta by pre-ordering the game, which you probably should not do because it might be bunk-o. You can find more details about what the beta includes and how big it is over here.
Here's the trailer for the beta, which introduces the setting for the mission. It's a prologue for the game, and so separate from the Paris mission which will form the majority of the game's first episodic release.
Adam played that Paris mission recently and had rather mixed feelings about it. It does sound as if it's a move away from the cinematic rails of Hitman: Absolution, but there might still be problems in... *clears throat*... execution:
"All of that is very enjoyable but it's also fairly tightly scripted. The main players will always be in certain locations at certain times, and time tends to tick over when you undertake an opportunity and move the unseen clock forward rather than advancing of its own volition. As soon as I realised that the Opportunities seemed less like ways to nudge the simulations that drive the game and more like ways to circumvent those simulations, they began to seem like miniature missions within the level rather than methods to exploit an existing scenario. Triggering certain interactions, many of which lead to drawn-out monologues or movements from one side of the map to another, shuffles the pieces into place so that you can exploit new routes and possibilities."
Adam and I will convene notes next week and let you know if we feel differently.