How to use Honkai: Star Rail's interactive map: View fast travel points, treasure chest locations, and more
Instructions on how to access HoYoverse's detailed map tool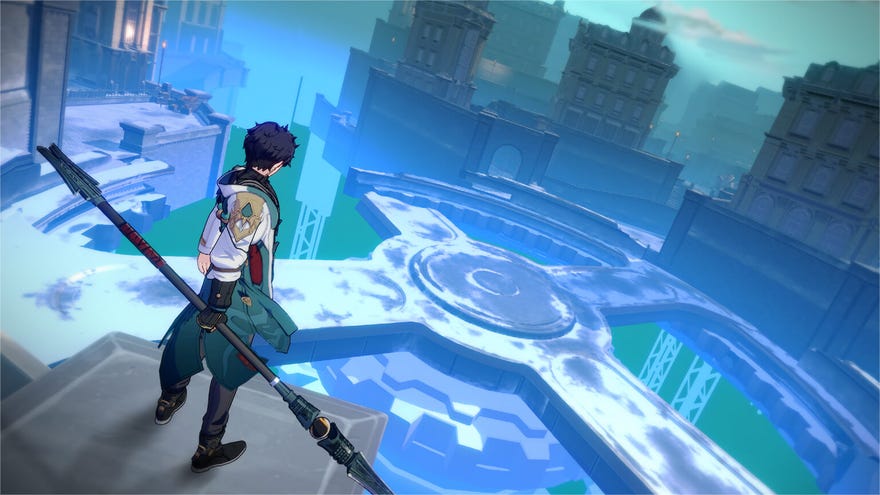 Want to know how to access Honkai: Star Rail's interactive map? In an effort to put guides writers everywhere out of a job, HoYoverse have surprise-dropped an interactive map tool to accompany the release of their new turn-based RPG Honkai: Star Rail. This detailed companion lists the locations of fast travel points, treasure chests, and various other points of interest and collectibles to be found in the game at launch.
Gnawing fear for my own livelihood aside, this map is an incredibly welcome surprise, and undeniably useful for Star Rail players. Just about the only thing that isn't crystal-clear is how to open it from within the game in the first place. Read on below for a quick overview of how to use the interactive map in Honkai: Star Rail.
How to open the Honkai: Star Rail interactive map in-game
Honkai: Star Rail does feature an in-game map (which you can pull up using the "M" key), but it's not as detailed as the interactive map tool. While unfortunately you can't overlay the interactive map directly onto your game, you can access it from within the game.
To open the Honkai Star Rail interactive map, first open your character's cell phone by pressing LeftAlt to bring up the mouse cursor and selecting the phone icon in the upper left hand corner of the screen. This brings up the game's menu.
In the lower right hand corner of your various menu options, you should see an Official Communities button right next to the quit option. Press this and you'll be taken to the Honkai: Star Rail Official Community tab.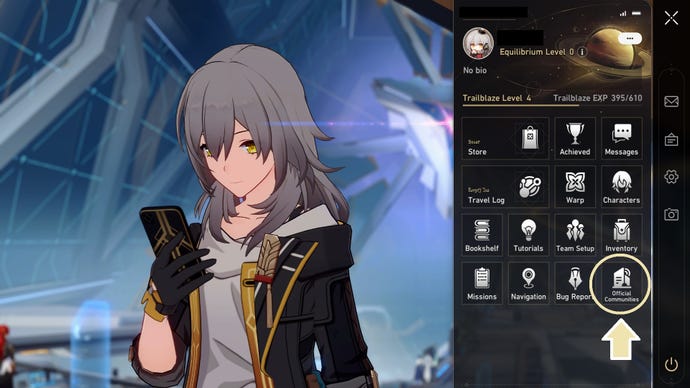 Here under Tools, select Map. This will open the interactive map on your device's default browser, allowing you to quickly toggle between it and the game.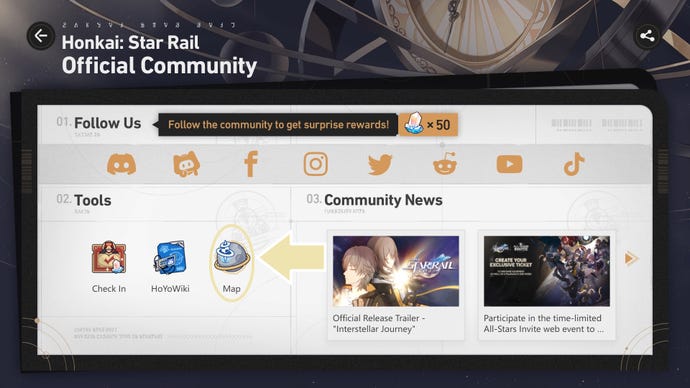 The interactive map covers the locations included in Honkai: Star Rail Version 1.0 quite comprehensively, with maps of every area in the Herta Space Station, Jarilo-VI, and Xianzhou Luofu sections of the game. Expect to see more added as the game expands over the coming months!
Now that you know how to access Honkai: Star Rail's interactive map, be sure to check out the details of the next Honkai: Star Rail banner and our regularly-updated list of Honkai: Star Rail codes!