It's Dreamy Weather: New Alice Teaser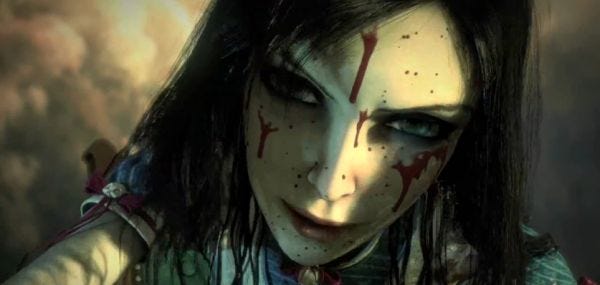 American McGee's Alice 2, aka Alice: Madness Returns has a new teaser out, which I spotted during my morning patrol of VG24/7. You can watch it below. Hurry! You're late! You're late, for a very important date! No time to say hello, good-bye! You're late, you're late, you're late!

That's what being a freelance journalist is like, you know. All the time.
Did you know the studio working on this (headed by McGee), Spicy Horse Studios, is based out of Shanghai? Did you know they also have a smaller studio working on iPhone games called Spicy Pony Studios? I'm not making this up!
I have quite fond memories of the original Alice. The terror of swimming away from bus-sized trout, some fun platforming, lots of surprises, and the motherloving blunderbuss! Did you guys find that? If memory serves if was off the beaten track so you might not have, but it was the only actual gun in the game and all you had to do was point it half-heartedly in the direction of an enemy and when you pulled the trigger /everything/ on-screen died. It was a thing of beauty.